Skip to Content
Luxury Hardscaping from Our Expert Stonemasons in Bonita Springs, FL
Welcome to Timo Brothers, a family-owned, interlocking paver company here to help local homeowners, businesses, churches, towns, and municipalities with all of their paving needs. As a company, our everyday mission is to "deliver the highest-quality product, at a great value, while exceeding the consumer's expectations." With a great team, high-quality materials, fair pricing, and an emphasis on customer service, we've protected that reputation and mission for the past two decades.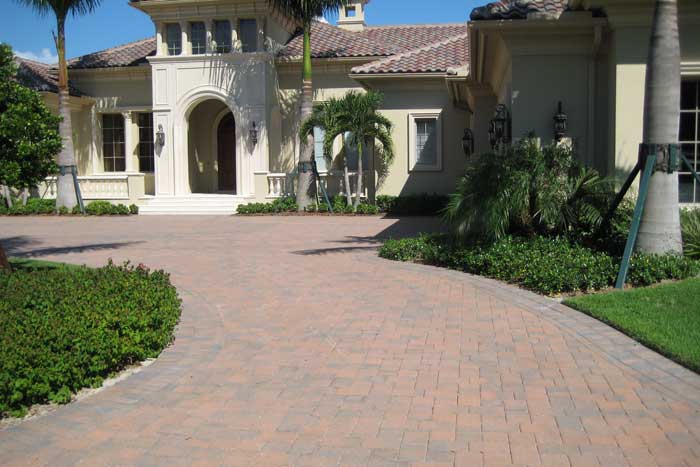 Our Company History
Timo Brothers derived its name from the founding family, Andrew and Anthony Timo. In 1999, the two brothers established their business in Boston, Massachusetts—much farther north than where they operate today. Both Timo brothers come from a long history of stonework built into their family ancestry, so making landscaping and hardscaping their full-time profession felt natural. After a little while of growing the company in the northeast, Andrew and Anthony felt that there was even more potential for a successful business where they could share their craftsmanship and expertise if the two of them relocated farther south with their company.
Thus, Timo Brothers headed for the Sunshine State and resettled the business in Bonita Springs, Florida. Since then, they've never looked back, and the company has flourished with the opportunity to create innovative stone and landscaping designs for commercial and residential customers throughout the area, where outdoor spaces are a fundamental part of enjoying the warm and sunny climate all year round.
Today, Andrew and Anthony Timo have become successful leaders of the interlocking brick paver industry, along with their additional expertise in working with concrete, clay, decorative stone, and more. As a company, Timo Brothers "built" a business reputation in the community founded on loyalty, honesty, and a high standard of ethics. These days at Timo Brothers, we build long-term relationships with all our clients to ensure stability and confidence in a job well done for years to come.
Our Expertise
As a state-certified general contractor, Timo Brothers is proudly qualified to serve the entire state of Florida. When you call us, no project is too big or too small for our full attention and high-quality standards. In order to uphold our strong reputation, we insist that every installation is done with quality and perfection as well as accompanied by impeccable and personalized customer service every step of the way.
The experienced team of estimators at Timo Brothers provides you, as a potential new client, with innovative ideas and solutions for all types of project at every budget. Our estimators work closely with our construction managers in the field to ensure a seamless transition, providing a superior product to our clients. All our installations meet or exceed specifications of the Interlocking Concrete Pavement Institute. If you have questions or would like to schedule a personal, on-site estimate at your home or business, please call our team in Bonita Springs today for more information.
We Always Go the Extra Mile